In Mood for Love ♥ Pt. II
9:20:00 PM

Intro:
I've been into Kpop since 6th grade (imma 12 years old xoxo) so I'm not a newbie okay harharhar XD I love to make friends through the fandom though, no hate please :)


Notes:
Gotta say it's hard to choose bias out from a group because I adore them all (orz) Multifandom, multifandom everywhere ><



I listed
TOP 5
boy group
and
girl group
I'm really into and
rank
them based on my... liking, I guess?
So, well, TIME TO SHOW TO THE WORLD THAT I'M FAN OF:
Yepp, the dorkiest, craziest group evahh.
Lol.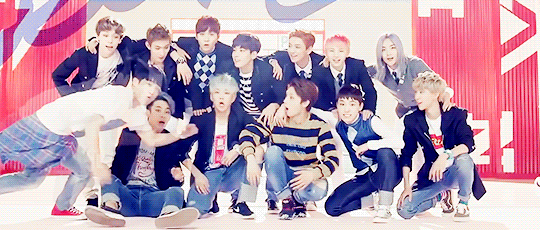 Yo strike!
HAHAHAHAHAHAHAHAHAH
Hands up!
While, for the girl group is...
5. The ARK / G-Friend / Oh My Girl
And for the rest... umm, I told ya I only put in the TOP 5 haha. It'll took half of my life to list all the other groups because, yeah... I'm multifandom!
So... how? Do we have something in common? (wink)